Regular price
$2,997.00 USD
Regular price
$7,708.00 USD
Sale price
$2,997.00 USD
Unit price
per
Sale
Sold out
SAVE BIG!




$2,997 

(a $7,708 Value!)

 
$2,997 Secret Offer Includes:
90-Day Challenge (Best Offer $997 - Regular $1,997 Value)
6-Month Full Mastery (Best Offer $2,997 - Regular $5,000 Value)
Group Calls (Included - 9 x $79 Value)  
(Exclusive Offer locked in FOR LIFE)
Members who join before this limited-time offer expires receive:


🚀

 90-Days to Permanent Transformation Challenge


🚀

 6-Month Full Mastery Program
🚀  Weekly Group Coaching Calls
🚀  Written Course Transcripts/PDFs
🚀  A Quiz with each Segment
🚀  Private Community Facebook Group
🚀  Lifetime Access
🚀  Download to Cloud
​🚀  All in an iOS app, Android app, progressive web app (PWA), desktop app, and access to course even off-grid
Share
View full details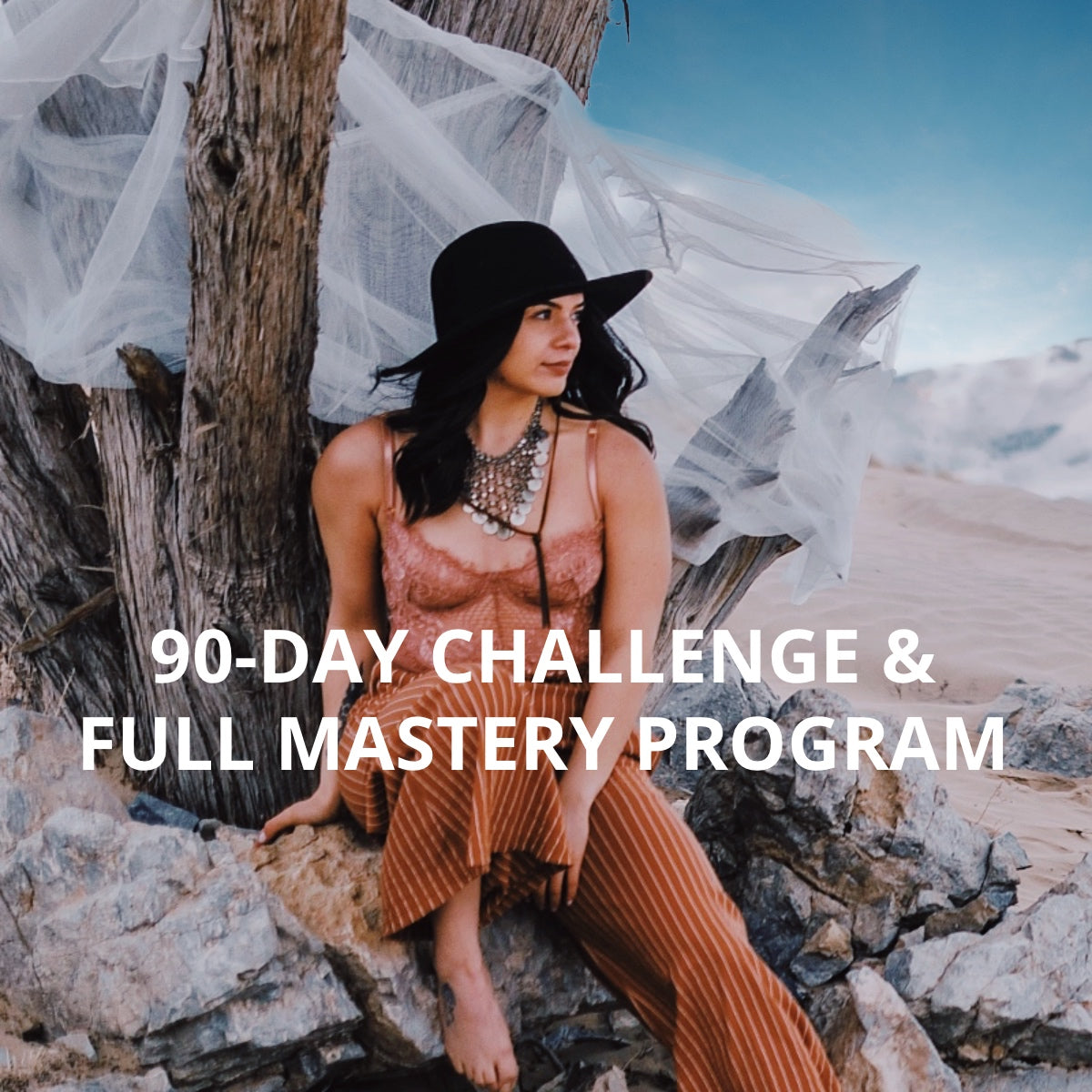 90-Day Challenge & Full Mastery
90-Days to Permanent Transformation Challenge:
You'll be starting with the most important steps to creating a strong foundation - like ALWAYS being connected to your higher Self
, looking through the eyes of a life philosophy that explains the meaning of life, and owning a powerful perspective of Self-value and unconditional love for your Self, which gives you a solid foundation that stands completely on its own...
You'll discover:
🙌🏻 How to ALWAYS be connected to your higher Self 
🙌🏻 How to find and make the best solutions and decisions 
🙌🏻 How to permanently heal your emotional body 
🙌🏻 How to recognize the meaning of life 
🙌🏻 How to face the ONE thing that causes ALL misery 
🙌🏻 How to find the gift in all negative experiences 
🙌🏻 How to eliminate fear, anxiety, worry and doubt 
🙌🏻 How to love, accept and value your Self unconditionally 
and so much more...
6-Month Full Mastery Program:
When you're ready to go further than base camp and climb to the top of the mountain, this is where Full Mastery comes in. I've mapped out the exact process to guide you to the top. Imagine coming out of the fog, the sun is shining, you have 360 vision, and you can see everything for what it really is.

You'll discover:
🙌🏻 How to create and negotiate harmonious relationships
🙌🏻 How to step into your life purpose and design your life
🙌🏻 How to use Energy Medicine and your psychic powers
🙌🏻 How to take your physical health into your own hands
🙌🏻 How to alter your DNA with the Edelwize DNA Scan
🙌🏻 How to embrace the truth of what our reality really is
🙌🏻 How to use the stunning effect the now much higher vibration of your Being has in the world, ready to set foot on the new Earth, celebrate life, and live in bliss...