Regular price
$14.99 USD
Sale price
$5.00 USD
Unit price
per
Sale
Sold out
Inside my book,

The Blissful Forever Method

, you'll discover what I found to be the most effective method to permanently transform the pain and suffering caused by negative experiences, and fast-track your journey to enlightenment, so you can live your Blissful Forever life right here and now.
Discover the cornerstones of this method, the secrets, and the philosophy I'm about to share, and apply them your Self...
...or follow along as I reveal the exact method our Edelwize community members use to attain the highest level of consciousness and create their own Blissful Forever life, long before life has passed them by.
Share
View full details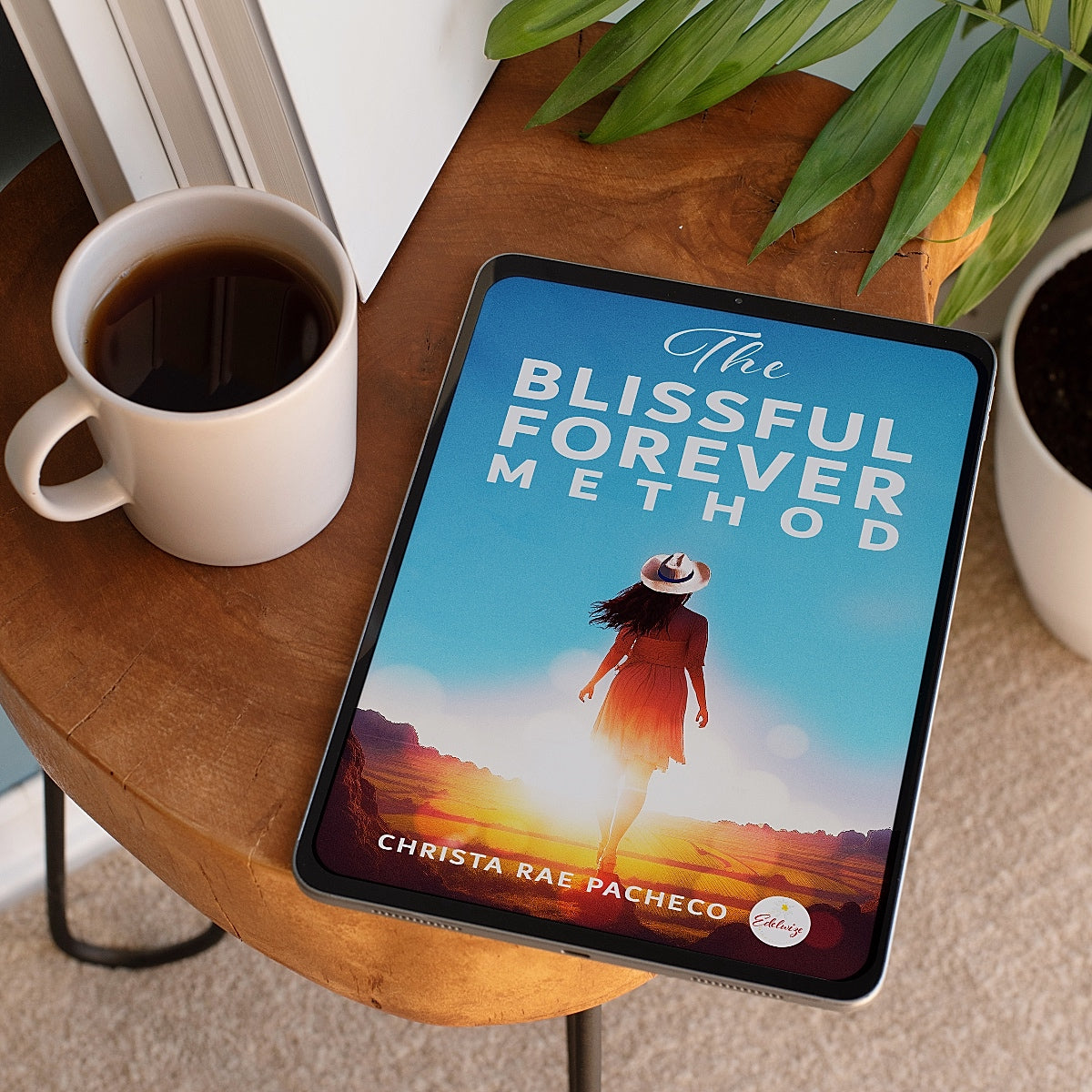 Get the book on this page for $5 and...
...I'LL SHOW YOU HOW I USED THIS METHOD TO LIVE MY BLISSFUL FOREVER LIFE
Get The Blissful Forever Method today and discover how I, my one-on-one clients and our growing community uses the knowledge held in this book to achieve full-spectrum healing and live an enlightened life. 
DEAR VISIONARIES, TEACHERS, DREAMERS AND HEALERS...

My name is Christa Rae Pacheco and in my book, The Blissful Forever Method, I'd like to show you how I fast-tracked my own journey to Enlightenment with a step-by-step, all-in-one system for transformation, that can take anyone as little as 9 months to apply.  
If you would like to know where exactly you are on your journey to enlightenment

If you've been looking for answers and feel like you're spinning your wheels

If you're ready to fast-track your journey and live your blissful forever life now

Or if you're tired of spending all of your resources to just get a little bit closer to an enlightened life by the time you die...

... I'm happy to show you how I used this method to achieve full-scale healing and live in a state of bliss with lasting effects, and greater ease than I've ever imagined possible.
I've started my journey to Enlightenment at the age of 9 - 50+ years ago. Since then, I've perfected the process of:
Using a simple practice to always be connected to higher Self/Guidance/Source

Using my never before taught formulas and systems to permanently transform pain and suffering

Using conscious creation to manifest and live a blissful forever life​

Inside The Blissful Forever Method, I'll share with you the exact process I used to attain the highest level of consciousness, how you can reach the same state of mind in 9 months, and how you can define what being enlightened means and discern if this path resonates with you, or if you'd rather continue on the road you're on now.
Are You Ready to See How I Used a Simple Method to Transform Negative Emotions Into Super Powers?

If you're ready to discover how I use my all-in-one-system for transformation to greatly benefit from all negative experiences in life, get your copy of The Blissful Forever Method today for just $5.00 and discover how I...
Learned the practice 

that allows me to ALWAYS be in communication with my true Knowing...

Apply a powerful life-philosophy

 that gave me a way to understand the Universal Laws and how our world works... 

Know the difference

 between my out-of-balance Ego voice and my true Knowing voice...

Mediate between my inner Male

 and my inner Female, so they work hand-in-hand, create synergy, and greater effect with less effort...

Practice the skill-set of emotional intelligence 

to be fully present, hear and feel heard, and deeply connect with the people in my life...

Negotiate win-win solutions,

 equal importance, equal rights, equal worth and value in all relationships...

Discern and fully align

 with my true life's purpose, and live to leave a legacy I will be happy to look back on...

Restore the balance within 

my energetic and physical systems to raise the vibration of my spiritual, emotional, mental, and physical bodies...

Use a unique healing system 

for DNA reprogramming to turn off the genes that cause imbalance, and turn on the genes that are needed to live in a state of bliss...

Tune in with what's needed

 to bring the New Earth into being, and use innovation and vision to create the new systems that are replacing the old crumbling structure of the Old World...
...And so much more!
This Book is a MUST READ for...
The 1% of People who know there's more 

than what traditional methods can give them...

​

Independent Thinkers who discern what works for them

 and only take what resonates with their own truth...

Seekers who have been looking for answers all over the world

 and are ready to realize the permanent transformation of pain, so they can experience deep spiritual, emotional, mental, and physical well-being...

​

Innovators who know they're here to build the new systems

 for the New Earth and assist in the greatest shift in consciousness Mother Earth has ever witnessed...

Healers who are evolved enough to fully embrace

 the fact that abundance is their natural state...

Visionaries who have the gift of seeing the bigger picture

 and know that a blissful forever life is possible for every one who desires to heal them Selves and is willing to do the work it takes...

Dreamers who can imagine all possibilities

, and know they can trust the process to bring their dreams into physical reality by taking the needed action steps to apply the knowledge they gain...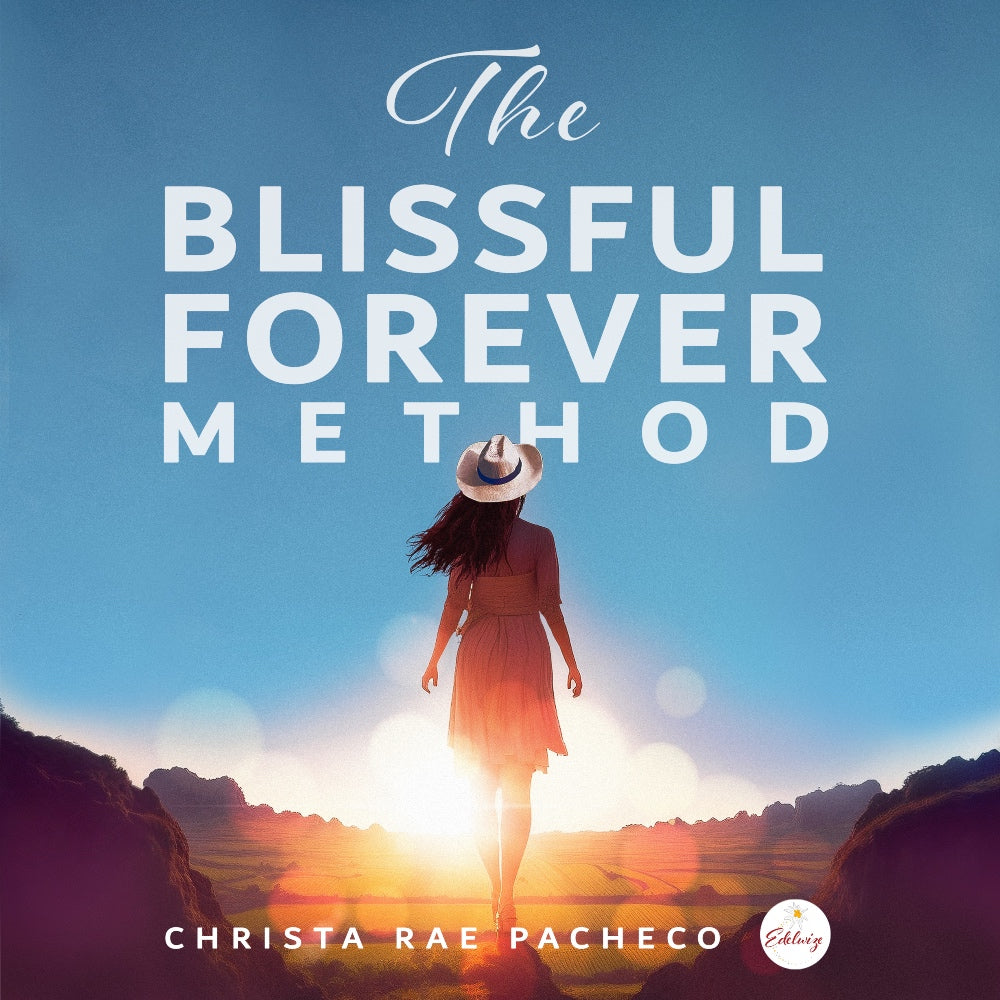 GO BEYOND TRADITION...
...if you're one of the 1% of people who are ready to go beyond traditional methods, and who know there's more, this book is for you!
Yes, I'm buying this book!